Dottie's Marine
13489 Highway 641 N,
Holladay Tennessee, 38341
Tel:(731) 847-7238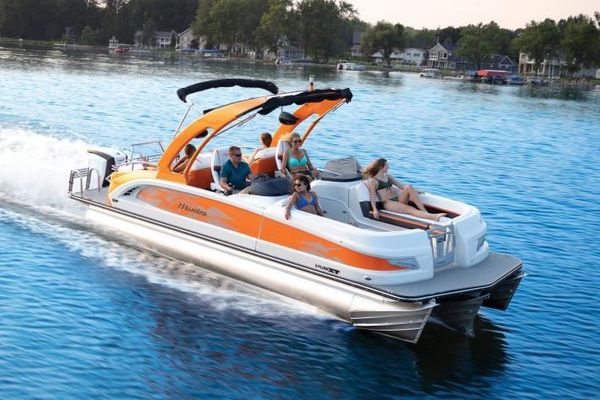 In search of a sports pontoon in fiberglass? With impeccable styling? You've found it with our XT. It handles like nothing else on the water, carving and banking like a runabout. Make tough turns look easy, while being easy on the eye. The SRS is a dynamic split-rear seating floorplan giving you access to the built-in swim platform for tubers, boarders and skiers. The seats also convert into rear sun lounges with electronically actuating back rests.